Het is weer erg lang geleden dat ik iets geplaatst heb. Ik moet toegeven dat ik de afgelopen maanden met heel veel andere dingen dan scrapbooken ben bezig geweest. Dat kun je zo af en toe eens hebben.
Toch heb ik niet stil gezeten hoor. Het bloed kruipt waar het niet gaan kan en door de crops die ik geef moet ik af en toe wel creatief bezig zijn.
Sinds het begin van dit jaar mag ik voorbeelden maken voor een hartstikke leuke FB pagina: Book of Life 2015. Het is een besloten groep dus als je wil zien wat daar gebeurt moet je lid worden.
Elke maand wordt er een lijstje met thema's op de pagina gezet. Je kunt aan de hand van die thema's de hele maand foto's maken voor je "Book of Life". Met die foto's maak je LO's op de traditionele manier of in de PL stijl. Die publiceer je dan weer op de pagina. Hartstikke leuk want er doen dames mee uit verschillende landen.
Voor de maand april heb ik gekozen voor: How I drink my coffe/ tea en dit is mijn LO.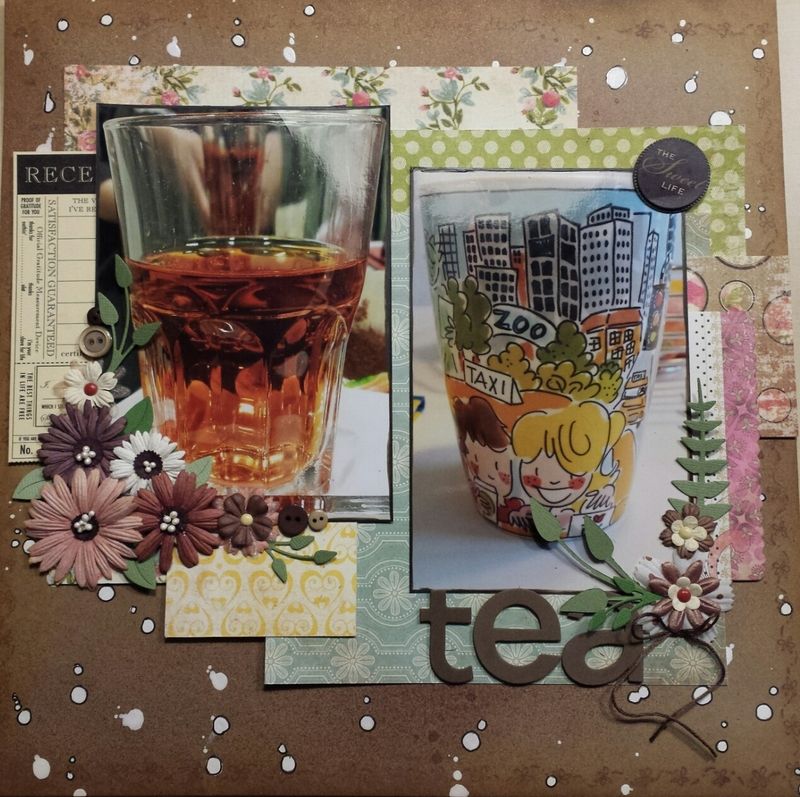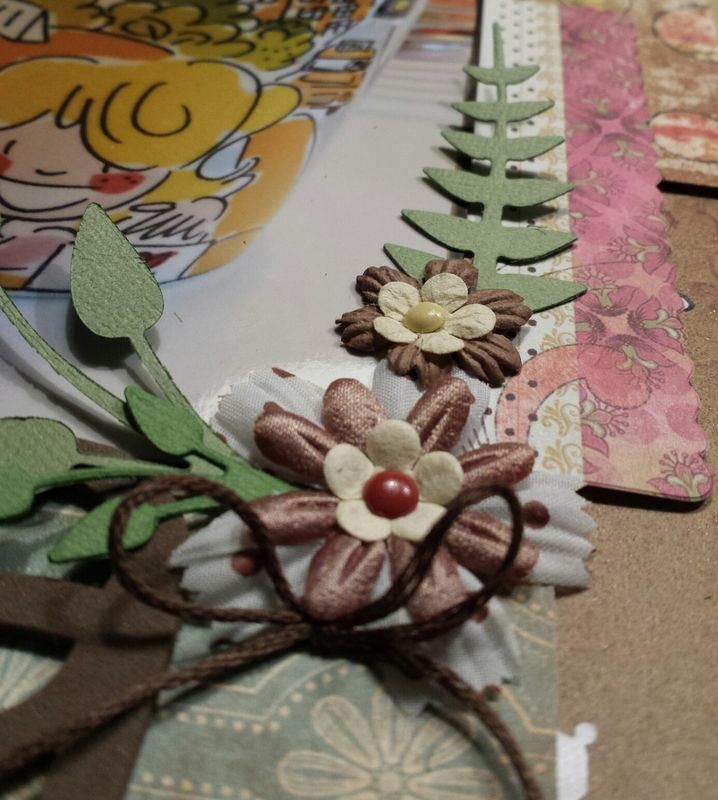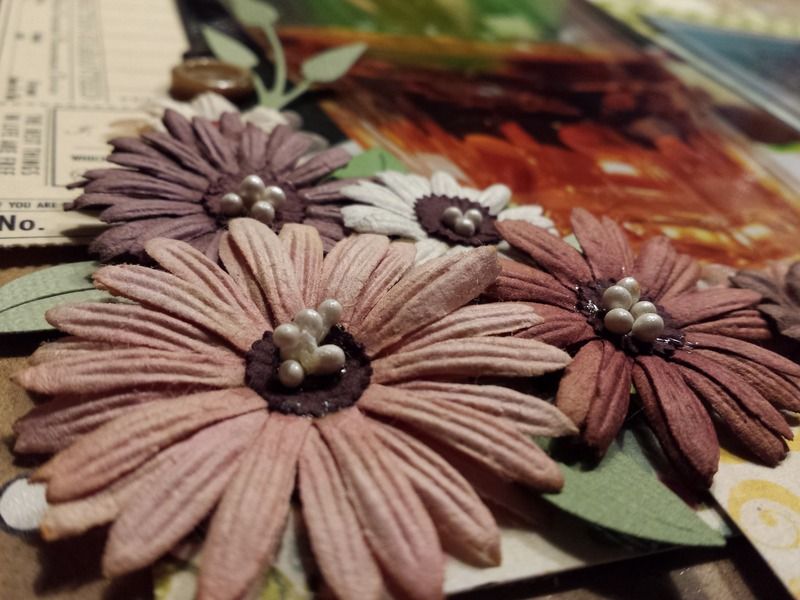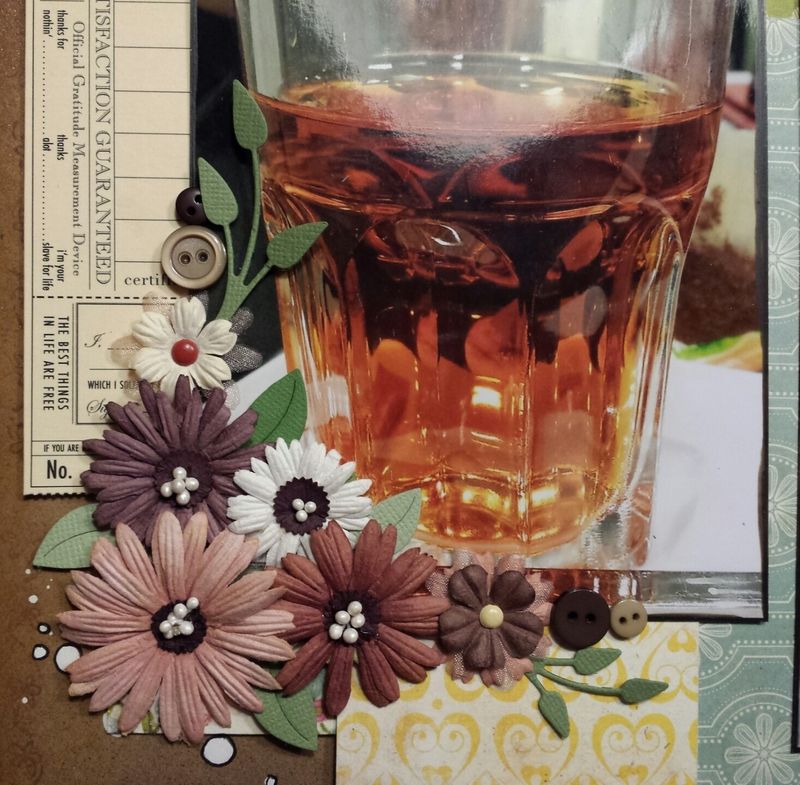 De achtergrond is een vel craft cardstock. Langs de rand heb ik gestempeld met stempels van Prima Marketing en Distress ink
t. Daarna heb ik de randen van het vel een beetje bewerkt met Distress inkt. Toen dat te donker uitviel heb ik de spetters van witte inkt gemaakt om de boel toch nog een beetje op te fleuren. Daarna heb ik met een zwarte stift sommige spetters omcirkeld om een beetje diepte te krijgen.
Het designpapier is Vintage Lace van Bazill, echt een aanradertje.
smile-emotico
De bloemen zijn van Prima Marketing. De blaadjes heb ik van cardstockrestjes gemaakt met een Quickutz stans en de takjes met een stans van CreaLies.
Ik hoop dat jullie de LO leuk vinden en ik zie jullie hier snel weer.